Mom's Spice Box
This box was made from Bocote, Spalted Pecan, Maple and 1/4" Baltic Birch plywood veneered with Mahagony for the back and most of the drawer bottoms. Finish was 50/50 BLO/Turp rubbed out to 12,000 grit with Micromesh. This Pecan is from the same board I used to do the drawer fronts on this box for my Dad. If you're on dialup, go fix yourself something to eat while this page loads.
First came The Plan -- full sized drawing of the front.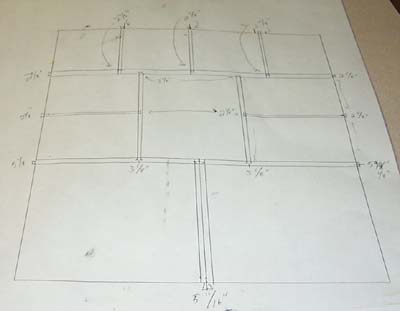 I resawed the pecan and bookmatched the panel from which drawer fronts would be taken.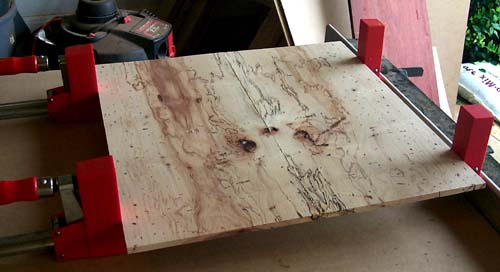 After planing & sanding, I cut out a window the size of the box front and moved it around until I got to a point I liked.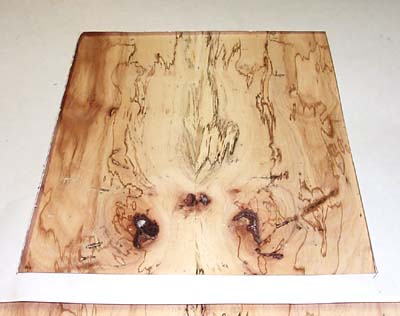 The carcase was dovetailed, with the horizontal dividers set into rabbets. The vertical dividers are decorative, and are inset into rabbets on the horizontal dividers and the base. Here's the initial glueup.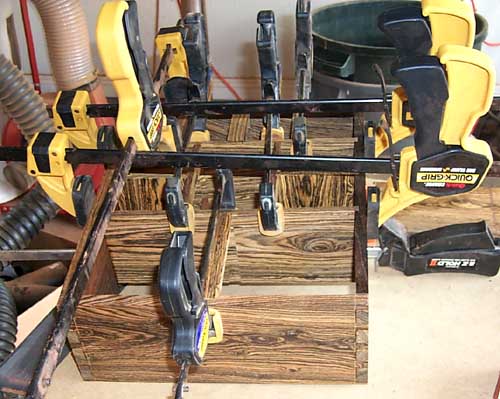 Next the molding was run using my fancy high-tech pine router fence...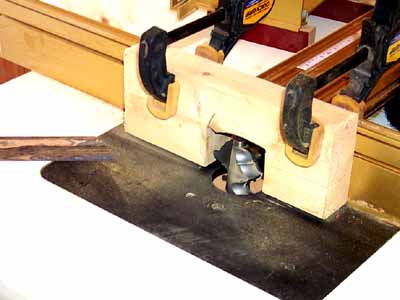 Molding detail...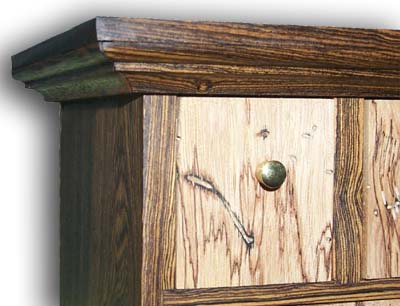 After the molding was attached, I bookmatched my last bits of Bocote to make the cap.
Cap glue-up.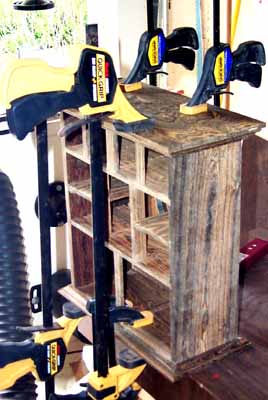 Then came the fun part, cutting out drawer bits. I used two leftover bits of Bocote for the bottoms of the two largest drawers, and offcuts from the veneered back of the box for the bottoms on the rest. The drawer sides are Maple.

This was when I really got excited, the first time I fit the drawer fronts into the frame. I wasn't sure how it was all going to hold together visually, there's a lot going on.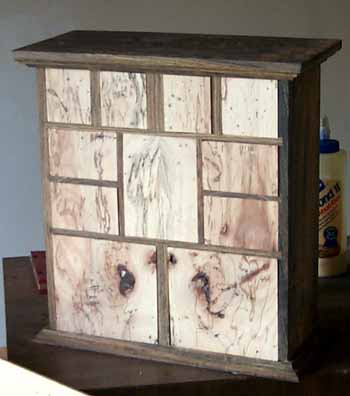 The drawer sides are glued into rabbets on the fronts and backs -- I've had a bad experienced with this Pecan crumbling while making more complex joinery (see www.blankenship.com/box2.htm). I didn't want to take a chance on ruining the carefully-constructed fronts by blowing out a rotten part. Here's the finished piece.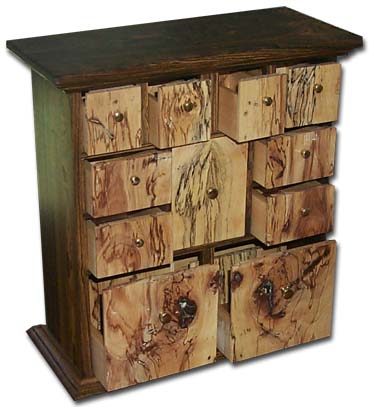 The back is a piece of 1/4" baltic birch plywood with crotch mahagony veneer vacuum-pressed onto it. I used offcuts of this piece for the drawer bottoms.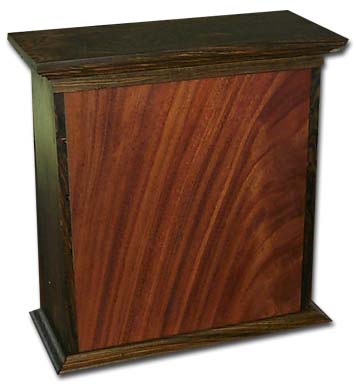 The finished piece, shown with can for scale.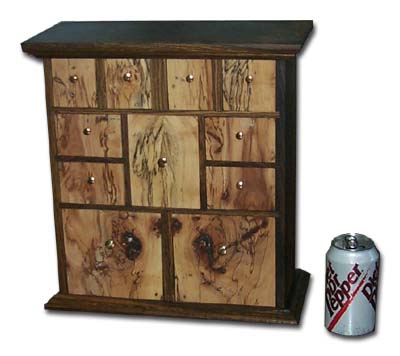 Copyright 2002 by Loyd Blankenship (loyd AT blankenship.com)